First, go to gRPC in the top navigation bar and click Add/Edit.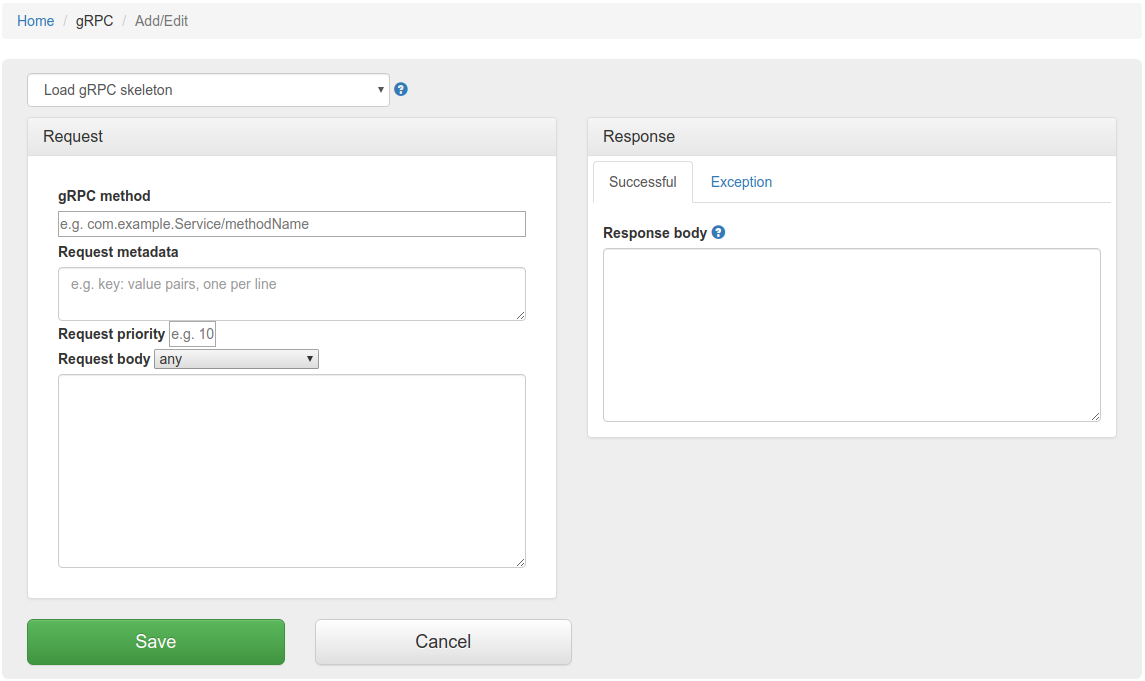 Fill in the Request/Response fields and click Save to configure a mapping.
You can also select from the message skeleton dropdown which will populate the Request/Response fields with a message skeleton for that message type.
After saving the mapping, it will appear in the list of mappings.

Clicking the edit button

will allow you to edit an existing mapping.
The request and response body can be edited as if they were a JSON body. You are free to change the JSON as you wish, so long as the edits are compatible with the underlying proto message schema that the JSON represents.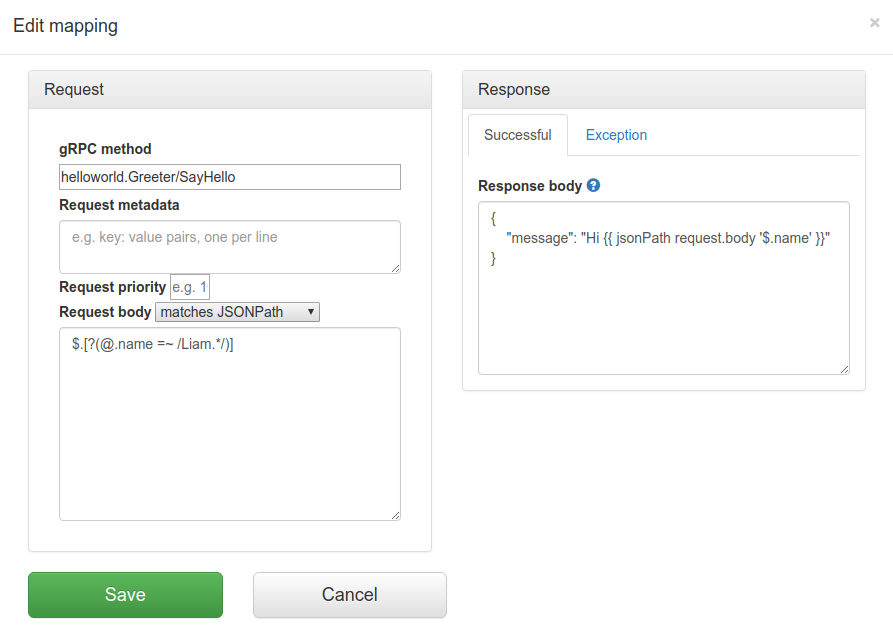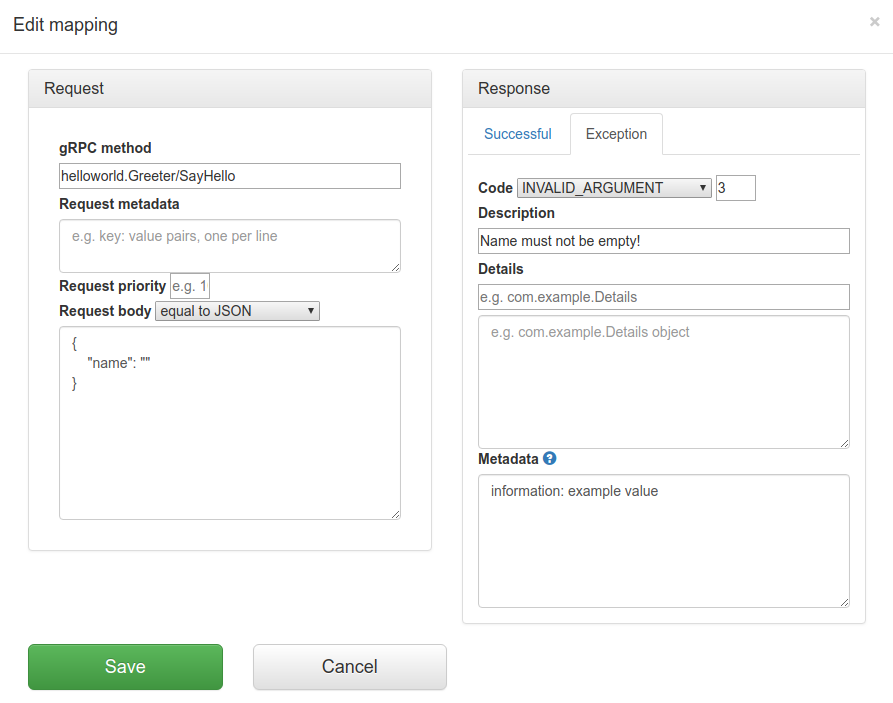 Supported features
Edit status code and message for StatusRuntimeException responses
Edit exception metadata, using either simple key: value pairs or a details object
Edit response message values
Edit response message structure (e.g. delete optional fields, add items to list, add nested fields)
Use helpers in the response body
Use parts of the request message in the response message by extracting with JsonPath
Match request messages using the request body matchers (e.g. JsonPath, contains, regexp) on the JSON representation of the message
Match request messages by key: value pairs in the request metadata
Use priority to set up a preference order for matching mappings
Currently, editing non-exception metadata is not yet possible. Please contact
help@trafficparrot.com
to be notified of when this functionality is ready.