Before we go into the details of mocking and simulating systems communicating via JMS, let us see what JMS actually is.
JMS is an API for asynchronous communication. You can send a message to a queue or a topic via JMS. For example, System A can send a JSON message to JMS queue called QUEUE1. Then, System B can consume that message from QUEUE1 whenever it wishes to. System A and System B can communicate that way without a time dependency, System A can send messages as often and as many as it wishes, and System B can consume then whenever its ready to do so.
When using queues, a message is sent by one system, and received by only one system. JMS also allows for a communication via topics, where one message sent by System A can be received by many systems System B, System C, etc.
For more details on JMS, please have a look at the JMS tutorial.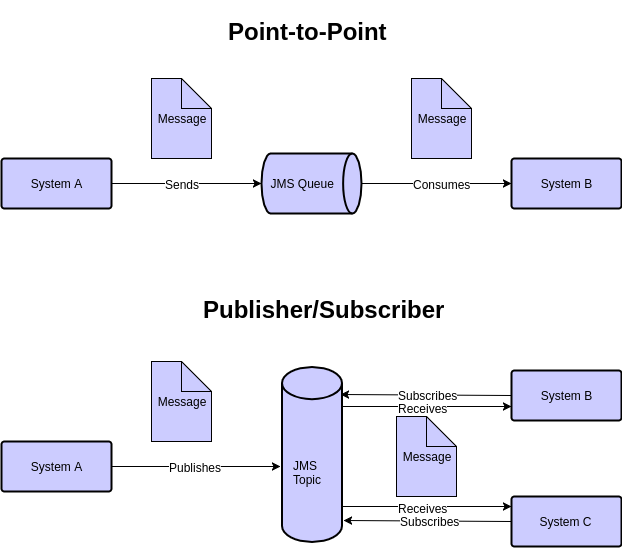 Many types of messaging systems expose a JMS API. For example, you will be able to connect to ActiveMQ and IBM® WebSphere MQ using the same JMS API.